Jacqueline Soares,

Non Denominational Officiant
I Do Today & Forever More
Officiant for Orange County and Greater Los Angeles

| | |
| --- | --- |
| Posted on 2 May, 2017 at 18:22 | |
Wedding Ceremony 101
I do today and forever more..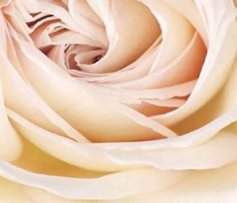 Wedding ceremonies can be traditional or as unique as each couple. If you want a ceremony created especially for you, make sure you choose an officiant who acts as a guide and co-creator, rather then a director.
There is no specific way or design that has to be done within your ceremony. There are just few standard lines the officiant needs to incorporate into your ceremony (we will address them later in this article) yet for the most part it is all about your sonnet from one heart to the other.
 Frequently Asked Questions
What are some of the most important things to consider in creating your wedding ceremony? The questions we hear most often are:
How long is the ceremony? Typically 15-30 minutes.
Do you write the vows or do we? We can yet normally we co-create with the couple giving them samples and choices to help with their decisions
Can we use our own vows and readings? Yes.
Do I need to remember anything? We understand you will be tired and nervous all at once when you finally get to the ceremony part of your celebration. Basically the answer is no, unless you wish to. Normally the officiant will feed you your lines and, remember, look at each other when saying the vows not the officiant.
Can a friend or family member do a song or reading? Yes, we encourage involving anyone you wish to make this day special for you and your guest.
Do we have to be solemn or can we be light and funny? Its your day have it your way. If you want it light and funny, make sure you pick an officiant that can to deliver this for you.
Can we use contemporary readings or are religious or scriptural readings required? When it comes to vows and readings there is not one requirement. Be as creative as you like.
We just want a simple ceremony. We have learned that "simple" is in the eye of the beholder. Simple to one person is 10 minutes of I do's and you may kiss the bride. To others it's more about keeping the ceremony light and not too heavy on the spiritual side.
A Typical Ceremony
To give you an idea of how a ceremony might be structured, here is the one of the most common ceremony templates used:

Opening Words of the Officiant: This is where we welcome your family and guests

The Giving in Marriage
: (Optional) The father or family member gives the bride away
An Opening Prayer or Reading
: Nice place to have a guest or family member do a favorite reading of the couples choice.  The officiant is also more than happy to recite your choice of reading or opening scripture.

Definition of Marriage
Second Reading or Song
: (Optional) Very commonly a guest or family member reads or sings a song.

Wedding Vows
: Traditional, non-traditional, religious. This is the first time you will recite a piece to each other with the assistance of your officiant feeding the lines to both of you.

Declaration Of Marriage: "By the power vested in me by the State of _______, I now pronounce you ____________" and the best part for last, "you may now kiss the bride or life partner."
Exchange of Rings: You will choose a ring exchange vow that suits your heart
Closing:(Sometimes called a Benediction.) Usually the officiant recites your closing thoughts to the family and guests.
:Introduction of Newlyweds: The officiant usually introduces the newlyweds by the married names you are taking.
Other Bits of Wisdom
You have worked hard at making this the most memorable day of your life for you and your guests.  Please make sure that they can hear your ceremony. Your DJ or venue will normally have a wireless mike that the officiant can use or a microphone that can be set up. Your guests and loved ones really do want to hear your vows and this allows them to really be part of your special celebration, the first day of your married life.
Make sure if there are any special announcements you wish the officiant to make that you let them know before the ceremony. They can announce this after you and your wedding party leaves the staged area.
There are many free and paid sites on the internet these days that have samples of wedding ceremonies. Make sure the ceremony is a true reflection of the both of you. Your officiant will also be able to give you sample ceremonies they have already performed, or samples of vows and readings. It's your very special day, forever more.
Categories: Ceremony
/