Jacqueline Soares,

Non Denominational Officiant
I Do Today & Forever More
Officiant for Orange County and Greater Los Angeles

| | |
| --- | --- |
| Posted on 15 September, 2015 at 0:15 | |
Wedding Couples, Family and Friends to the newly engaged couple/s- Please pass this onto to them. It may be a unique and creative way to have the wedding of your dreams.

My late husband and good friends of ours decided to share our wedding day together. It was the best! We both knew many of the same family and friends so it made perfect sense. It was such a great adventure and so much  fun doing it with another bride/couple. We had our own bridesmaids and groomsmen, we shared the main cake and had our own small cakes, shared the cost of food, decorations and such. Please read on: (by the way congratulations, with care, Jacqueline):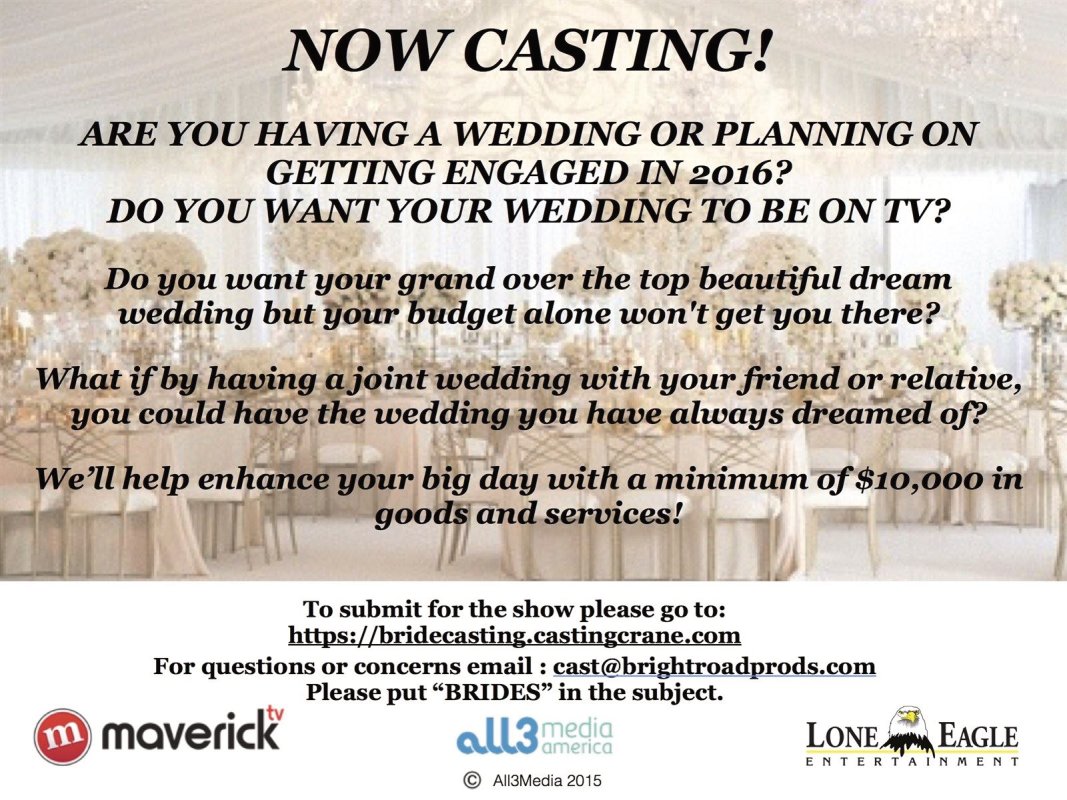 This is Carter Palmer, casting producer based in Los Angeles for Maverick TV. Our company produces the show "Chrisley Knows Best" on USA Network. 
http://www.mavericktvusa.com
Right now, our company is casting a brand new TV docu-series about BRIDES getting married next year, for a major cable network. We're exploring the topic of "JOINT WEDDINGS". We're looking for 2 couples willing to get married at the same time on the same day – that know each other and decide to share the day together. 
We believe that combining forces AND budgets, these brides can have a bigger, better wedding. These brides could be best friends, sisters, relatives etc. We're looking for individuals open to this idea. Our show will also enhance the couple's wedding day with certain details – with a minimum of $10,000 used for the wedding from our team.
I've attached our show's flyer here. We would love for you all to share the flyer– through your client base, through social media – really any way you all are comfortable with? Also – please let us know if there's any couples we should speak with? I'm reachable here through email and by phone:Tel: 424.732.6312. 
We can also discuss having you all as part of the show! 
Thank you so much in advance! We hope to find some deserving couples together and help give them a unique, special, over the top wedding day!
Best,  

Carter Palmer
Casting Producer
All3 Media America
Tel: 424.732.6312
Categories: Ceremony, Outside Services, Wedding
/