Jacqueline Soares,

Non Denominational Officiant
I Do Today & Forever More
Officiant for Orange County and Greater Los Angeles

As a non-denominational officiant I have had the pleasure  and honor in serving all blends of couples who have wedded.  My experience is that couples across the board including LGBTQ couples have many similarities when planning their wedding as "traditional" weddings . I emphasize the word traditional because for years the country placed man and a woman as the only couples getting marrying titling them bride and groom (this still could be to your wedding, but it is not necessary  always the case in LGBTQ weddings).  I personally never fit  within the "traditional" mold  and it was very important  to my calling as a non denominational pastor to  be all inclusive and reach all couples of all diversities.   For me it's about honoring everyone's partner of choice for  their marriage however they identify themselves.

Wedding officiant, pastor, reverend, clergy, ect is a  required and  important piece of your upcoming marriage ceremony. I believe it is my responsibility to honor you as an individual and as a couple within your specific ceremony. 

In this day and age very often I am interviewed via the phone and emails vs a in personal interview regarding my services and who I am to the couple making the decision (I realize very often my couples are from out of state and time is of essence in making their decision. Personally I have become very comfortable with this process.)

First and foremost if you have the time I would encourage you to meet the officiant you are making a decision about.

I have written an article
Officiant 101
that further discuss this subject.
Please do not hesitate to call or email me with any personal questions when considering me for your wedding.
Congratulations on your upcoming marriage!!!

Jacqueline Soares
714.625.7841
The imaged used on this page is from the article:
by The Counsel of Trent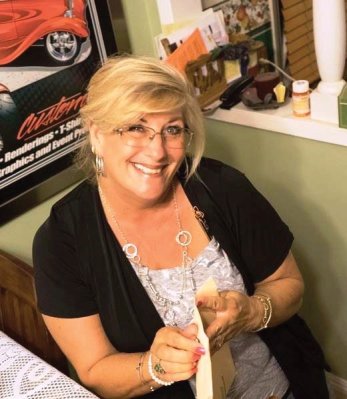 First and foremost, I believe there is no one vendor or DYI tip or trick that is all inclusive of anyone's marriage/relationship preferences. Yet, what is apparent across the board by all couples about to marry is the desire to create a special and magical wedding day. Working with professionals that have your best interest at heart is extremely important. Professionals that bring easy to the couple's wedding day  when tempers can be short (you have worked really hard to get here), months of planning is final here and your deep desire for it to be perfect for you and your guest.
Over the years I have had the honor in working with couples, partners of all faiths, demographics and individuality. The greatest gift I can give you is my ability to listen to your desires and wants for your wedding ceremony. As non denominational officiant and a woman who believes in relationships of all races, color and preferences, I have come to respect that one must feel comfortable with the vendors they are working with and can easily express themselves  with them.
It is my honor and job to be able to relay this to your family and guest the day of your wedding through a wedding ceremony designed and focus on you as the couple.
In the next few blogs I will give more focus to the LGBT community of vendors, tips and tricks and sample ceremonies in the hopes of helping you with creating the perfect wedding day.
I come from a very British household (no I do not have the accent but I have a tendency to sound like I come from New York at times..lol). I had a traditional British-American family for its time, yet not as traditional as many understood, not even myself until I was older.

I have personally work with the LGBT community for years teaching life-skills to HIV infected individuals whose population is about 90%  gay, lesbian and transgender. This family of individuals shape who I am today and I believe has made me a better person and non denominational pastor/officiant.
It is my desire as a woman of God to represent you as an individual who is now becoming a couple within the content of your ceremony. I have a great respect for individuals who respect themselves enough to marry the person they love and would do anything for. I believe marriage is this very gift, it says more than I love you, but I respect you enough to take our relationship to the highest level of involvement.

I do believe that marriage for some is a  deep commitment first along with a legal document claiming to the world and this government that we are a couple and will live so for the rest of our lives. Yet, I do believe for some this is not as important as the actually commitment each one makes to the other within a ceremony in  front of family and friends.
I am here to serve your wedding day as your officiant in any one of these capacities. 
My next blog will focus on LGBT friendly wedding vendors.

Wow, your engaged, immediately your onto planning every detail of your special day "The Wedding". Work, life, children, family, commitments, financial responsbilities, working with others to pull this all off and still have hair left to style on your big day.
Then, the cherry on top of it all, weight loss - because isn't that what every bride is expected to do too! Well I love it, overtime more and more brides are reading the memo and realizing to embrace, care and love who they are no matter what the dress size states (oh yeah did I mention most wedding dresses run larger in size (numbers) then they really are, e.g. say you are a size 14, the wedding dress may be a 16 or even an 18 now add that double cherry onto a already sensitive subject).
Please weight loss is not a laughing subject yet sometimes we really need to look at why we are doing it, considering it and when the hectic to implement it through out this next year, it makes me want to go take a nap..lol. 
 Well, Rachel Estapa, founder of "More To Love" , offers a e-course "devoted to being curvy, happy & healthy."  She was interviewed by
Huffingtonpost.com
(Huffington Post's online presence)  and they posted a video of the interview this weeking titled" I Refuse To Lose Weight For My Wedding" . The interview is based on
Rachel Estapa's
decision  not change her weight for her Wedding Day.  She shares some of the comments and pressures brides are placed under by themselves and others.
I inserted the link below for your convenience, so you can view the video, interview.
Honestly, I have yet to see a bride look anything but gorgeous on the wedding day.
Remember you do have choices, living a healthy lifestyle and taking care of yourself everyday because once the wedding day is done, you kick your feet up, and can finally breath, you need to be able to love you and celebrate your new marriage with the person you just commited your life with. No matter what physical size you are.
I always encourage your thoughts and comments, Jacqueline
I had the honor to officiate over a marriage between a couple this last weekend who had been together for 12 years. As we wrote and I recited their ceremony there was a statement within it that I have repeated many times, yet on this day made so much sense  and my heart deeply smiled for them.
"This celebration is but an outward sign of an inward union of heart, mind and spirit. This is a celebration of the joining of two hearts in love..two souls already attuned to on another." And it goes on to pronounce that this celebration and ceremony between these two people is fitting that an outer acknowledgment be made.
The year of planning for the travel here to California (they live in Canada), the emails to myself and others making arrangments for this very day was countless. Designing  and coordinating the colors, wedding day attire, the reception, the organization of love ones and little ones' travel,  coming to our very own Huntington Beach seaside to make their "outward sign of an inward union of heart, mind and spirit".
When deciding if you are ready to make this next step of commitment, marriage, please take each other's needs, dreams, desires, parenting styles, business styles (money, bill paying, priorities, work ethics, etc.) just to name a few into consideration. Talk about them with open ears and minds. Remember,  that each one of you have similar and different ways of thinking around these subjects. From our family of orgin's teachings to our thinking style (you can learn out more about thinking styles, natual way you and/or your partner's brains are wired by visiting
focusedcoach.com 
) can and will affect our union with our life partners.
Marriage goes beyond the
legal status of marriage
, it is a life commitment of  lovers, friends, companions, partners, decision makers, who truly understand the inward union of heart, mind and spirit of all the these areas of their relationship.
May your jouney truly be blessed. Do not hesitate to email me with any comments or questions. Jacqueline
/